Tungsten Dart Barrel Type-1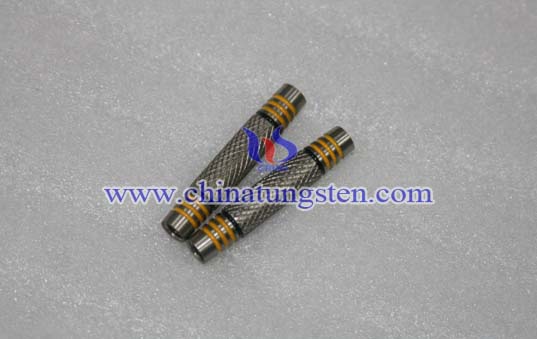 As a big manufacturer of tungsten barrels, we offer various tungsten dart barrel types to many dart manufacturers worldwide. Some listed below.Generally speaking, tungsten barrels are always made of tungsten heavy alloy, 80~95%W with binders (Ni, Cu, Fe) of various composition.
Meanwhile, we also supply barrels of tungsten lower than 80% by weight, and the binder would be copper only. However, such barrels would be finished with copper-looking rather than tungsten-looking.
Any interest to tungsten barrel types listed, please pick out the type number and forward to us with your inquiry details.Your inquiry of specific designs will be welcomed also, and your unique drawings with order details are requested. 
| | |
| --- | --- |
| TYPE: CTP-D-K001 | TYPE: CTP-D-K002 |
| | |
| | |
| TYPE: CTP-D-K003 | TYPE: CTP-D-K004 |
| | |
| | |
| TYPE: CTP-D-K005 | TYPE: CTP-D-K006 |
| | |
| | |